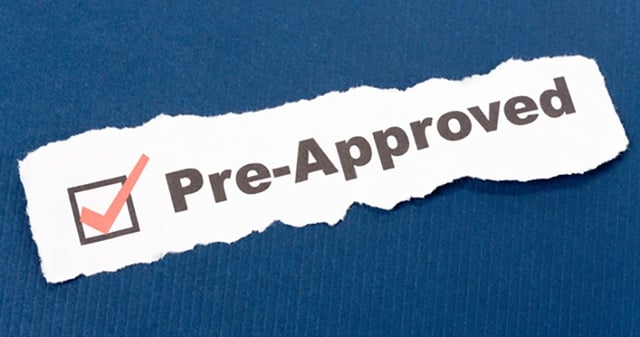 So you've decided to reap the benefits of lease financing your next commercial truck. The next step? Getting preapproval.
This process allows you to get OK'd for a set dollar amount of borrowing from the lender and select the truck that best fits your needs.
If you're still on the fence about leasing to own, here are some reasons it's a good idea. All set? Let's go over why preapproval is also worthwhile.
Why Getting Pre-Approved is Worth Your Time
1. Negotiate from a Position of Power
Preapproval puts you in the position of a cash buyer, even if it's not really in your pocket.
Sellers are motivated to move inventory. Whether the private seller needs money for his business or the dealer is motivated by commision, knowing you have the full funds can prompt them to give in more on the price.
When you have the funds right now, both you and the seller know where you stand. That goes a long way toward getting a commercial truck on your terms instead of running the risk of negotiating on the price and the financing.
2. Save Time
Instead of finding a great commercial truck and then waiting to get approved, preapproval allows you to lease the vehicle as soon as you find it. You won't waste time looking at vehicles for which you'll never get approved.
Because you're preapproved for a certain dollar amount, you can quickly hone in on your search. Your preapproval amount can help you decide on cost factors like:
Age

Make and model

Condition
Now you can enjoy a focused search instead of aimless wandering online.
3. Budgeting
The preapproval process lets you establish a budget.
Paying for a commercial truck means more than just making a monthly payment. You also spend regularly on gas, insurance, and preventative maintenance.
How much it'll cost to put your next truck on the road each day affects how much revenue you can bring in, which is why preapproval can be such a beneficial tool to your company. With those costs factored in, you can get a better idea what kind of truck you can afford.
4. Strike while the iron is hot
No two used commercial trucks are the same, and when you do come across a great deal, getting the vehicle usually requires acting quickly.
A quality leasing company prides itself on paying the sellers ASAP. That can mean as little as 24 to 48 hours after you decide on a truck.
With a set dollar amount in mind, you can at least give your lender an idea of what type of truck you're considering, even if you don't know the exact year, make, or model. After all, there are only so many trucks within a certain condition and price range.
But if you're not one step ahead, someone else can swipe the truck. Then you've lost a great asset to your business while waiting for approval.
What's Typically Included in a Preapproval?
Credit application

: This measures the business' strength, as well as the strength of the person behind the business.

Financials

: These include bank statements and tax returns. They let the lender see the cash flow of your business.

Understanding of budget

: This includes your down payment and monthly payment. The lender will want to know how much money you have to work with.
With the peace of mind preapproval provides, you can now focus on quickly finding a commercial truck you love and getting it on the road, where it belongs!